Valorant to Counter-Strike Transformation: Riot's Homage to the Iconic Shooter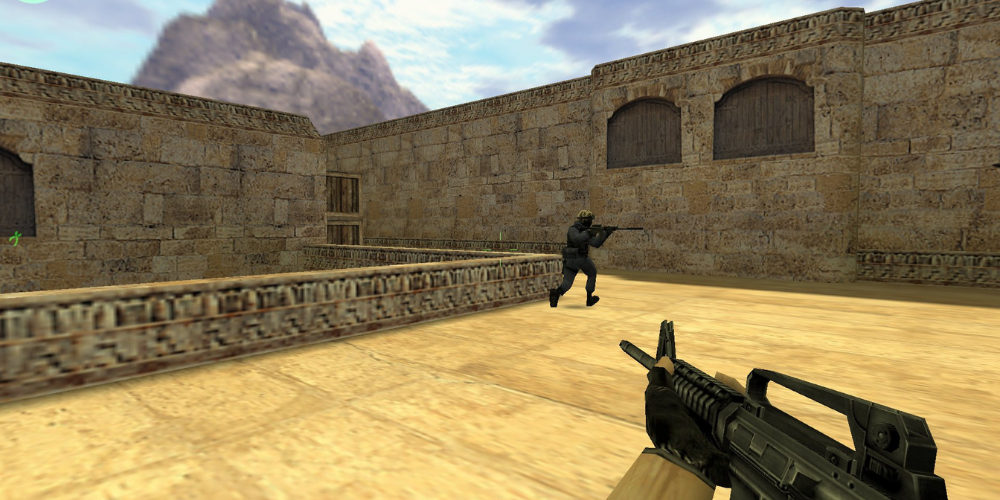 Riot Games, developer of the ever-growing tactical shooter Valorant, has recently announced a new set of cosmetic skins inspired by one of the most iconic first-person shooter titles of all time – Counter-Strike. The Black Market bundle arriving on April 12th is an unmistakable homage to the legendary shooter and has been conveniently timed with Valve's recent announcement of Counter-Strike 2.
Valorant's Black Market pack allows players to select five skins inspired by Counter-Strike weapons. The Vandal is transformed into an AK-47, the Bulldog becomes a FAMAS, The Marshal is changed to a Scout, The Classic is turned into a Glock-18, and the knife is transformed into a butterfly knife. What's interesting is that these skins are completely different than Valorant's typical "loud" style of magical skins, making it a unique and unusual bundle.
The reaction to the packet has been, as expected, very mixed. Some players like the tribute to Counter-Strike, while others perceive it as a sign of Riot's intimidation of Counter-Strike 2. What's more, the attack/defense skin swap feature is exclusive to this set, which can't help but please players who have been asking for such a feature for years. Despite this, Valorant continues to keep the game low enough that it can run on any computer.
Overall, the Black Market bundle is a nice way for Riot to pay homage to Counter-Strike and its legacy. Many of us have grown up playing Counter-Strike, and it is great to see the Valorant developers paying respect to the iconic title. Unfortunately, we will have to wait until April 12th to see what the bundle looks like and how much it will cost. Until then, we will just have to wait and see how successful this bundle is.