Five Fun Alternatives to It Takes Two: The Best Mobile Games for Couples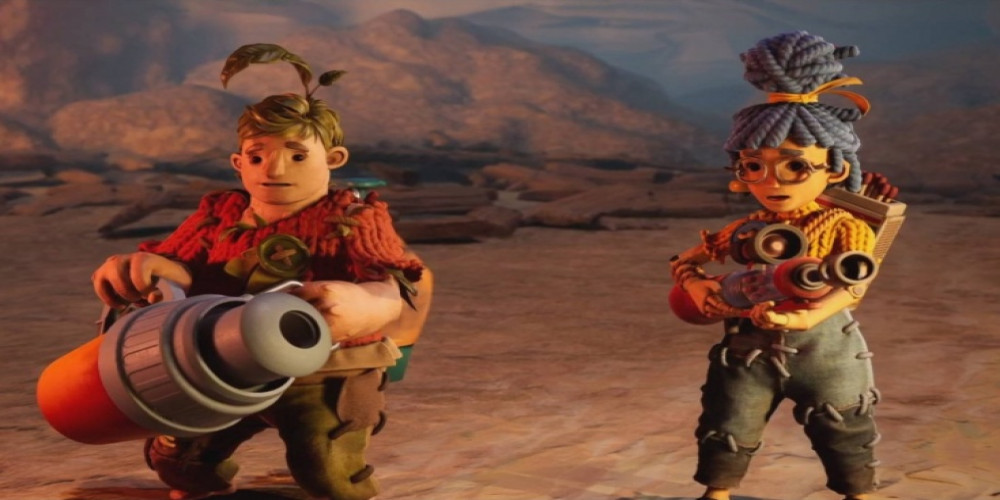 Playing video games together can be a great way for couples to unwind and have some quality time together. It Takes Two, a popular co-op game developed by Hazelight Studios, can be a lot of fun for couples to play together. But what if you're looking for something beyond It Takes Two? Here are five alternatives for couples looking for a unique gaming experience.
1. A Way Out
A Way Out is an exciting co-op game from Hazelight Studios, the same developers as It Takes Two. The game follows the story of two inmates, Leo and Vincent, who must work together to escape prison and stay one step ahead of the law. The game features a unique split-screen mechanic, allowing two players to see two different perspectives of the game at once. The game also features a variety of puzzles and action sequences that require cooperation between the two players.
2. Gorogoa
Gorogoa is a puzzle game developed by Annapurna Interactive. The game has a unique art style and focuses on the player's ability to manipulate the environment to progress. The game features over a hundred hand-drawn scenes that can be combined in different ways to progress the story. The game also features a unique narrative that is revealed as the player progresses through the game.
3. Keep Talking, and Nobody Explodes
Keep Talking and Nobody Explodes a puzzle game developed by Steel Crate Games. The game is played with two players, one who is looking at a bomb and the other who is looking at a series of instructions. The player looking at the bomb must describe the bomb to the other player, who must then use the instructions to solve the puzzles and defuse the bomb. This game requires strong communication between the two players and can be a lot of fun for couples to enjoy together.
4. Minecraft Dungeons: The Adventure for All Couples
Minecraft Dungeons is a top-down action-adventure game set in the world of Minecraft. Players take on the role of brave adventurers who must explore dungeons and fight monsters while collecting powerful loot. The game features both single-player and local co-op modes, making it a perfect choice for couples who want to get some gaming time in together. With tons of levels to explore and a wide variety of weapons and items, Minecraft Dungeons will keep couples entertained for hours.
5. Cuphead: The Unique Co-Op Platformer
Cuphead is an award-winning platformer that offers a unique co-op experience for couples. Players take on the role of Cuphead, a chivalrous adventurer who must battle his way through a series of challenging levels. With tight controls and gorgeous hand-drawn art, Cuphead is a must-play for any couple who loves platformers. Plus, the game features a local co-op mode, allowing couples to team up and take on the game's many bosses.